ONLINE CONTACT
Vietnamchemtech
MSN
VIDEO CLIPS

Clean the plastic mold with Zclean

How to support phase polymer flocculation and sludge extractor
DAILY EXCHANGE RATES
Gold rates
Currency rates
VISITORS COUNTER
Online Users : 653
Today's Visitor : 55
Total Hit Counter : 151195
Daily news
---
Vietnam will have a venture investment fund for science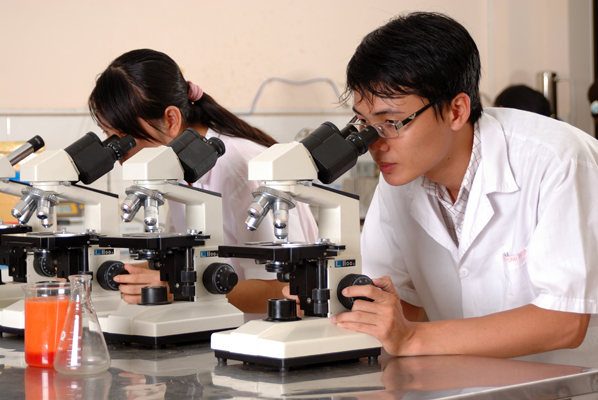 The Ministry of Science and Technology is building a pilot venture investment fund in 2014 to support the successful implementation of the "U.S. Silicon Valley scheme" in Vietnam and to put research works into practical applications.

---
Hanoi to name street after General Giap
Hanoi's Culture, Sports and Tourism Department will propose the naming of a major street in the capital after General Vo Nguyen Giap. 
---
Making the To Lich River's polluted water drinkable, why not?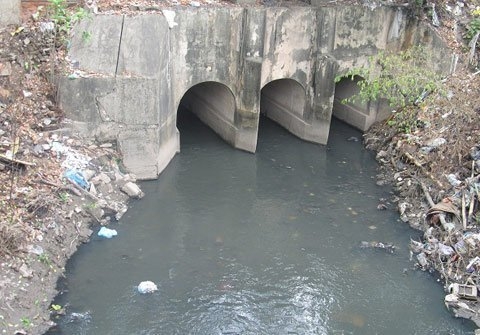 A group of scientists from the Hanoi University of Natural Resources has invented a technology allowing filtering polluted water to get drinkable water. However, people still keep doubts about the startling information.
---
The "petrochemistry ambition"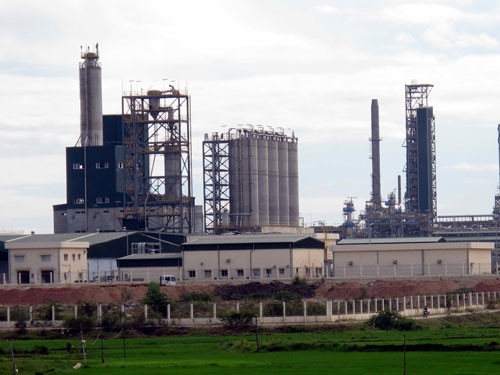 Once all the registered oil refinery projects become operational, the refined oil supply would be double the domestic demand.
---
Domestic businesses moaning about difficulties, foreign ones still live well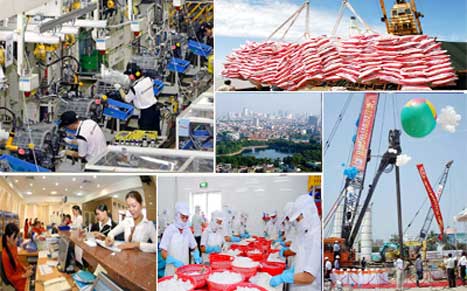 While domestic enterprises have been falling into decay over the last two years due to the economic downturn, foreign invested enterprises still have been making profit and scaling up their production.
---
BUSINESS IN BRIEF 31/10
IT investors seek more space, Blue chips weigh on indices, SBV claims bad debts are falling, Coconut prices improve,  Shrimp exports fall as stocks decline, PTI launches member firms in major cities, French business delegation eyes commercial trade, Export taxes on timber, minerals tipped to rise, Shares reverse gains on bleak outlook, Da Nang to issue bonds for development, 
---
VIETNAM BUSINESS IN BRIEF 8/8
Farmers abandon cashew crops 'Help each other pig farmers told Plan to lift tea exports, prices Garment exporters go in search of new contracts Province hopes to make hay from corridor Japanese retailer expands Troubled firms find customers next door Abbott acquires 3A Nutrition Trade delegation to visit Myanmar VietJetAir launches new route Surging bad debt leaves financial sector vulnerable Ministry to regulate annual stockpiling of rice Vinacomin owed VND2 trillion in debts Firms neglect data security Sites may contain malware: BKAV Student wins first prize in 'Word contest More mobile users opt for smartphones

---
VIETNAM BUSINESS IN BRIEF 7/8
Farmers receive land back as projects turn sluggish Bianfishco debt settlement talk comes to deadlock Banks eye rate cuts to boost lending US levies anti-dumping tax on VN wind towers Vietnamese consumer products introduced in Japan PVN introduces oil, gas projects to Japanese investors Vietnam's growth outlook brighter, ANZ says Fishermen celebrate bigger catches this year
Copycat IPs stifle growth Minister promotes hi-tech farming An Giang set for boost Support industries need policy boost to develop Cash-strapped firms get tax relief Banks resume real-estate lending Hard-up businesses want trade protection Two brokerages lose seats on the bourse Loss for building giant Fines levied for disclosure violations

---
Solar water treatment plants for remote areas
Five hundred solar treatment systems will be installed in remote areas in HCM City, Da Nang and Ha Noi to supply potable water.
---
BUSINESS IN BRIEF 28/5
Vietnam Economic Report 2012 announced
Vietnam's economic growth rate in 2012 is likely stay at 5.1 percent, the lowest ever since 2000 while the inflation rate will reach 6.2 percent.   
---
ESCAP: Vietnam to grow at 5.8 percent in 2012
The UN Economic and Social Commission for Asia and the Pacific (ESCAP) has forecast the Vietnamese economy will grow at a rate of 5.8 percent in 2012 and the country's inflation rate is likely to fall back to single digit by the second half of the year.

---
BUSINESS IN BRIEF 28/4
C.T Land, Korean firm cut deal to develop logistics
---
BUSINESS IN BRIEF 21/4
BUSINESS IN BRIEF 21/4         
---
Vietnamese Businesses in the Fifth Year of WTO Membership
Vietnam has been a member of the World Trade Organization (WTO) for five years, with Vietnamese businesses increasing their competitiveness, rather than have been crushed by foreign rivals. However, they still need to strengthen their competitiveness, Deputy Minister of Industry and Trade Nguyen Cam Tu said at a scientific conference entitled, "Vietnamese Business Competitiveness after Five Years of WTO Membership", which was held on March 9 by the Communist Journal, the Ministry of Industry and Trade, and the National Committee for International Economic Cooperation.
---
Textile industry buzzes with acquisitions
Several textile and garment firms have seized opportunities in this difficult economic situation by taking over inefficient factories.
---
New business openings rise in February
New businesses brought 30.66 trillion VND (1.46 billion USD) in registered capital to the nation in February, up 69 percent in value and 10 percent in volume over January, according to the General Statistics Office (GSO).
---
Two female scientists win Kovalevskaya Award
Two female Vietnamese scientists were presented with the Kovalevskaya Prize at a ceremony in Hanoi on Mar. 3 to honour their great contributions to science.
---
VN, Argentina boost technology cooperation
Representatives from businesses of Vietnam and Argentina gathered in Hanoi on Feb. 20 for the first connectivity and technology forum between the two countries.
---
New technological & scientific links formed
Vietnam should cooperate more with the US in science and technology to strengthen the country's economy, an US scientist has said.     
---
Opening session of 2011 Commerce Counselors Conference
On December 14th, 2011 at Ministry of Industry and Trade's office, Opening session of 2011 Commerce Counselors Conference has been held with participation of Commerce Counselors, Heads of Branch Offices and Attaches from 56 Commercial Sections and Branches in Asian, European, American and South – West Asian and African countries, representatives of Ministries and Branches, Vietnamese Ambassadors to several countries, enterprises, associations and Leaders of Ministry of Industry and Trade.

---
Ministry of Industry and Trade and UNIDO to launch Vietnam Industrial Competitiveness Report for 2011
On December 13th, 2011, at Sofitel Plazza Hotel, Hanoi, Ministry of Industry and Trade and United Nation Industrial Development Organization (UNIDO) co-organized a ceremony to launch Vietnam Industrial Competitiveness Report 2011 (VICR 2011). The objective of Report is to make contribution to policies discussion by proposing theoretical framework on industrial competitiveness drives, positioning Vietnamese industries in international landscape, defining shortcomings to be solved and proposing recommendations to Vietnamese policy-makers.

---
Local authorities target Japanese investors in promoting FDI
Having realized about the big interests of Japanese enterprises in Vietnam as a potential investment destination, local authorities have got ready to lure the investors from the sun rise country.
---
Petrol distributors suffer huge losses: Minister
Audit reports showed that petrol distributors had suffered a huge loss worth VND10 trillion (US$476.2 million) in the past four years (2008-11), though they received compensation for such losses from the State, Minister of Industry and Trade Vu Huy Hoang said yesterday.
---
Vietnamese wins Germany's Green Talents 2011
Student Pham Van Quan is among 20 young scientists from all over the world who won Germany's "Green Talents" 2011 for young scientists.
---
Germany greens Danang's environment
A workshop to clarify the Environmentally and Climate-friendly Urban Development in Danang (ECUD) was held on December 7 by the Danang People's Committee.
---
Iconic turtle resurfaces, raising worry of pollution
After being healed, the Hoan Kiem Lake's legendary turtle has risen to the surface many times. On December 5, the turtle resurfaced twice.
---
Denmark offers assistance to wind power development
Denmark
will help Vietnam build and operate wind farms in provinces and cities across the country.
---
Forum promotes Vietnam-China trade
Nearly 200 representatives from Vietnamese and Chinese businesses attended a trade promotion forum in the Chinese city of Tianjin on November 25.
---
Vietnam may raise power prices 10-15 percent: official
Vietnam may raise electricity prices by more than 10 percent next year, but tariffs for poor households will remain unchanged, according to Minister of Finance Vuong Dinh Hue.

---
Vietnam to build 600 million USD space centre
A national space centre will be built at an investment of over 600 million USD and is expected to be completed in 2018.
---